CREC's MyPower can help you manage your electricity costs. The electricity prepay program lets you:
•    Monitor daily energy use and cost
•    Set your payment schedule
•    Set energy use and account balance alerts (by phone, email, or text) 
•    Forego paying a deposit if one is required

Currently, more than 800 members participate in MyPower.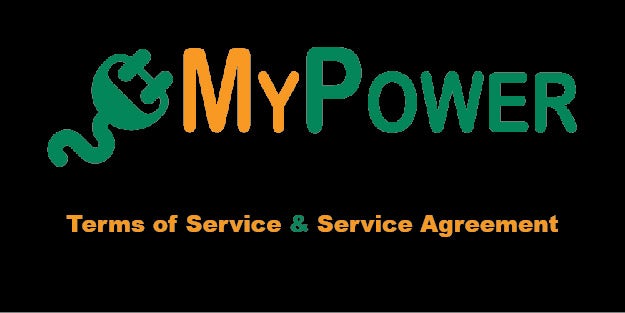 Considering MyPower? Use the calculator below to see how much you can save!
MyPower Frequently Asked Questions
If you're trying to use less energy and check your costs often, it's much easier to see how daily activities and whether impact your use and costs. You can make changes that will make a difference right away.
With traditional billing and payment methods, you can be $20 or more behind without knowing what you did to use electricity. MyPower members are very conscious of controlling the thermostat and learning how much electricity they need on a normal day. If something changes, they can find out what happened the next day – not four weeks later when their bill arrives.
        
The key requirement to keep your service on is to have a credit on your account. This can be as small or as large as you feel comfortable with. If you need to make a payment of $5 each day to keep your power on, or you prefer to keep a credit balance of $200 for peace of mind, you can do what works for you – you are in control.
 
A brand new member pays $70 upfront; $50 is the minimum MyPower starting balance and all new accounts have a $20 set-up fee. No deposit is required.
Startup costs vary for current members since all accounts must be paid up to date to begin My Power. The amount will depend on how much energy was used since the last payment. In most instances, a member who has paid a deposit can apply it to a My Power account, needing little or no extra funds to get started.
 
You can use our mobile app, MyCuivre, or access your account through our member web portal to help you monitor your account and settings, daily energy use, charges, and payments. This along with alerts enables members to be proactive about their account.
Our mobile app and member web portal allow us to help you set up your initial alerts using text messages, phone calls, and/or email. Alerts notify you about a daily balance, low balance, pending disconnect, disconnect, reconnect, and payment confirmation. You can change your settings as often as you like. 
 
Effective alerts can provide a variety of notifications before an account is at risk of going negative and being disconnected.  The low balance alert you set indicates how many days advance notice you want, based on your average daily cost. If you use about $5 per day and want seven days' notice, you set the low balance alert at $35.
In extreme circumstances when your account balance may hit 0, you get a pending disconnect alert.  You need only restore a minimal credit back on your account before the next business day to forestall disconnections.
In contrast, when you receive a traditional bill with a disconnect notice, a payment of several hundred dollars may be required – money for energy already billed, plus any collection and reconnect fees.
With a new prepay rate, the cost of each kilowatt-hour (kwh) is the same, making it easier than ever to manage your average daily cost.  Energy use will fluctuate but the price will not. 
To review your MyPower options and get a start-up quote for your account, please call us, 1-800-392-3709.