Board and Management Team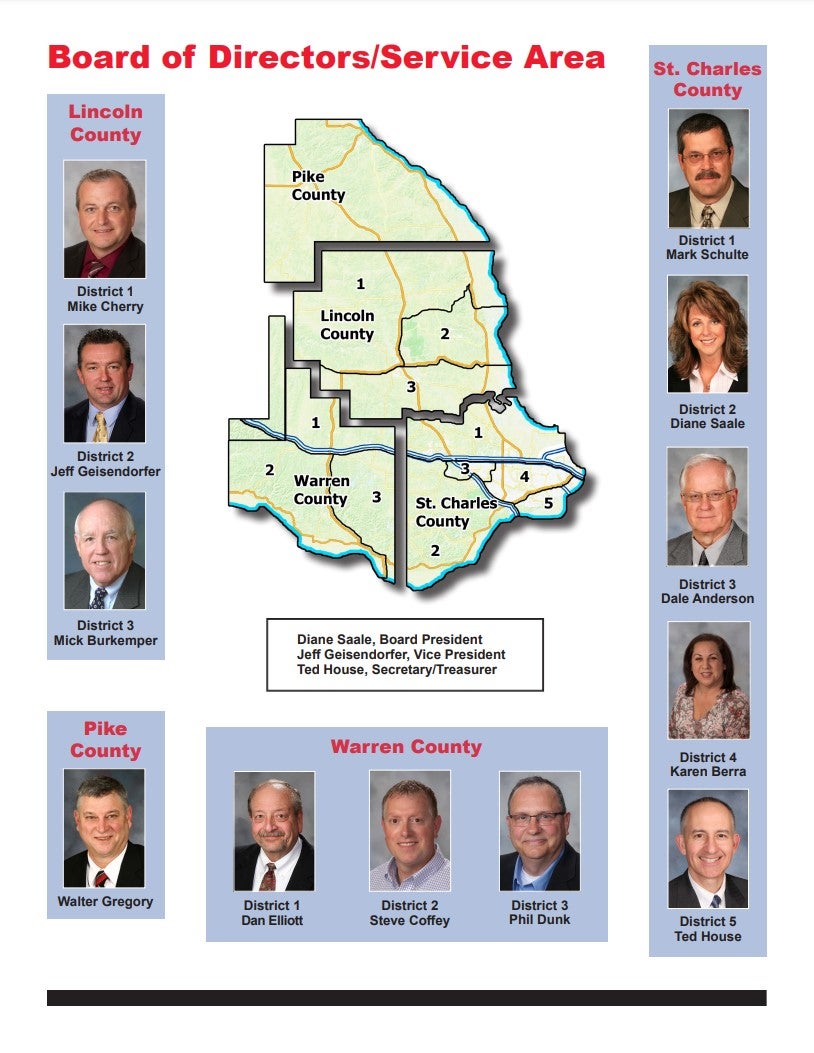 Board of Directors
Cuivre River Electric Cooperative is governed by a policy-making board of 12 directors, three of whom reside in Lincoln County, one who resides in Pike County, five of whom reside in St. Charles County, and three of whom reside in Warren County. The directors serve terms of three years each.
Four directors are elected each year at the Cuivre River Electric Cooperative Annual Meeting, and exercise all of the powers of the Cooperative, except those reserved to the members, according to the bylaws of Cuivre River Electric Cooperative. 
Contact any member of the board by mail at Cuivre River Electric Cooperative, Attn: Board Members, P.O. Box 160, Troy, MO 63379
Management Team 
Along with the Board of Directors is our team of executives who are in charge of CREC's daily operations. Together, they have decades of experience in the electric cooperative industry. CREC has grown to become the largest electric distribution cooperative in Missouri with 70,000 members and one of the most distinguished cooperatives in the nation.